Blog sidebar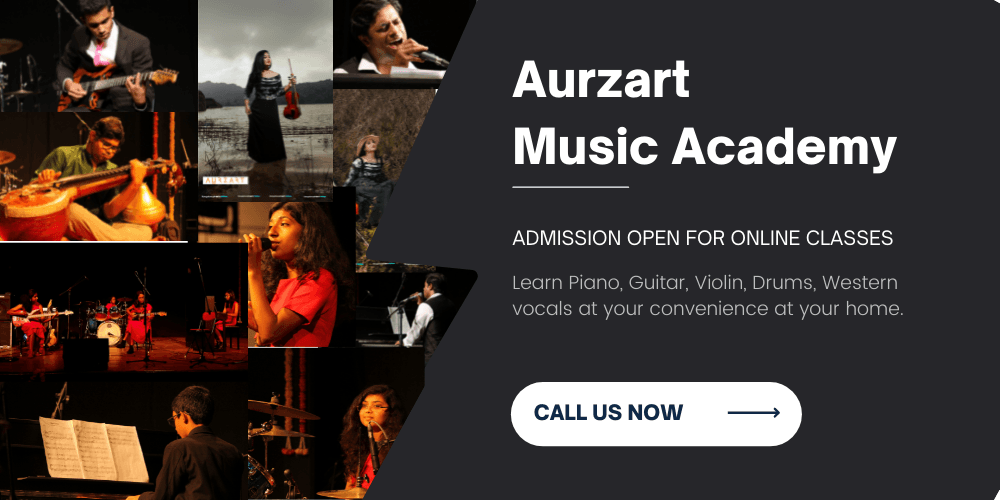 By
AURZART MUSIC PVT LTD
In Aurzart Music Academy
Music Classes Bangalore
Aurzart offers online music classes in Bangalore. We offer live one to one music classes where individual gets all the attention required.  We offer music classes for Guitar, Piano, Flute, Piano and other similar instruments. We are also one of the largest retailer of such instruments. So if you are looking for music production courses in Bangalore Consider Aurzart, The best music academy in Bangalore. We offer best offline classes at our academy situated in Bangalore as well as online music classes.
              We have international tie up's and can provide international certification for your music course.  We do accept candidates of all ages.  Aurzart music academy is founded by Mr Charles martin one of the renowned musician of Bangalore and founder of Aurzart.com. 
                He is well recognised name in music industry. He has decades of solid experience in music industry. He has performed in some of the leading music events of the country. We have large faculty and we offer , Drum Classes in Bangalore, Flute Classes in Bangalore, Piano Classes in Bangalore, Guitar Classes in Bangalore, Keyboard classes in Bangalore and other related music classes in Bangalore. Our Teachers are highly experienced, polite and  always willing to help you to learn music. That is what makes us best music institute in Bangalore. So if you looking for best music classes in Bangalore Consider Aurzart.
               If you are not in Bangalore or don't want to attend classes in offline mode due to time constrain you can consider our online music classes. Our Teachers offer one to one online music classes. Our teachers use high quality camera/mic etc and offer same level of experience as you are going to get in classroom.  To learn about our music classes contact us as follows
To book class contact us as follows
2rd Floor, Kristal Jasper Commercial Complex, Kasavanahalli, B'luru, KA,560035
733-845-7777
hello@aurzart.com
Share

Link copied to clipboard!